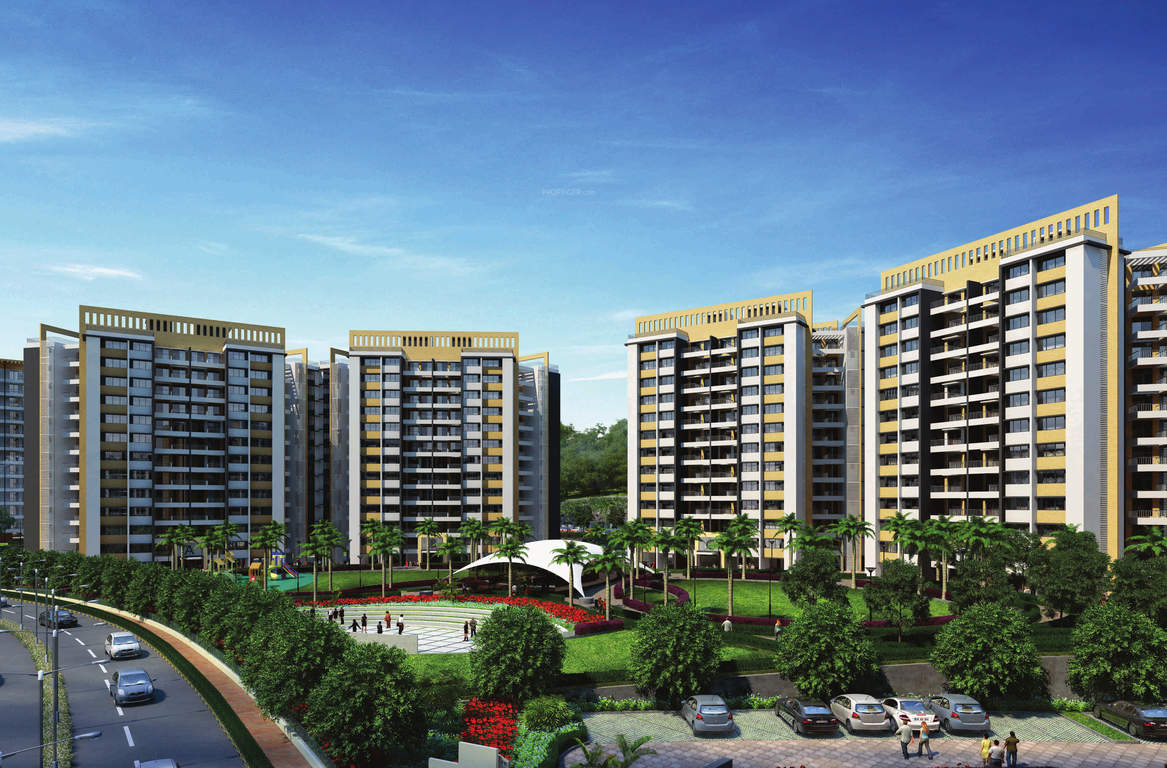 Pride 115 Hill Town
Bhugaon,Pune
Pride Purple Group.
2 BHK and 3 BHK Apartments
Overview Of Pride 115 Hill Town
Pride 115 Hill Town is an newly launching township project near Bhugaon, Pune by Pride Purple Group. The builders of this project are the most challenging and promising real estate developers in india. The location Bavdhan is comes under western part of Pune and also surrounded by beatiful grrenery hills and neighborhoods of this location are best suited for many IT people to buy their dream house in this town.
This township project covers 115 acres of development space and surrounded by best suited trendy amenities as per customer needs.
Pride Purple Township is planned by Pride Purple will feature a 2 BHK and 3 BHK apartments having varied sizes ranging from 1042 sft to 1630 Sft.
This project is a fresh launch project includes world class amenities like senior citizen park gymnasiums, club house, playground for for teenagers, oldster park, party hall etc to meet their wants and needs.
This project offers Rs. 4949/- to 5399 per Sft . This price value could be a prelaunch price offered by builders .
Since this township is a new prelaunch project all major approvals are in process.
About the Builder:
Pride Purple Group is one of Pune's prominent, preferred and fast-growing real estate companies. Having established ourselves in a very short span of time, our Group headed by Mr. Arvind Jain and Mr.Shravan Agarwal has been growing from strength to strength. With our feet firmly rooted, we nurture ambitions of productive diversification. So as we widen our horizons, you too shall benefit from an entire bouquet of new product offerings
What happens when two of the most respected names in the promotion and development of real estate in Pune come together? What happens when the world of apartments, row houses and bungalows meets that of commercial plazas, convention centers and hotels? As custodians of some of the most exclusive and aspired for real estate development in Pune, we invite you to a world where growth is synonymous with excellence. Where thoughtful design and quality construction has no parallel. Where transparency and commitment is worshipped. Now as we take our construction initiatives across India and even beyond, we shall continue to redefine the skyline, wherever we go.
Pride Purple bavdhan , new launch bavdhan Pride Purple Group, Upcoming project Pride Purple bavdhan, Pride 115 Hill Town bavdhan, Pride 115 Hill Town Pune, Pride Purple Group upcoming bavdhan
| | | |
| --- | --- | --- |
| : | : | : |
| : | : | : |
| : | : | : |
| : | : | : |
| : | : | : |
| | | |
Pride 115 Hill Town Floor Plan
Pride 115 Hill Town Price
| Unit Type | Saleable Area | Rate Per Sq Ft | Price Range |
| --- | --- | --- | --- |
| 2 BHK | 1035 Sq. Feet | Rs 5399 /- per sft | 66.71 Lakhs |
| 2 BHK | 1042 Sq. Feet | Rs 5399 /- per sft | 67.12 Lakhs |
| 2 BHK | 1123 Sq. Feet | Rs. 4949 /- per sft | 60.57 Lakhs |
| 2 BHK | 1130 Sq. Feet | Rs. 4949 /- per sft to Rs 5399 /- per sft | 60.92 Lakhs - 66 Lakhs |
| 2 BHK | 1131 Sq. Feet | Rs. 4949 /- per sft | 60.97 Lakhs Onwards |
| 2 BHK | 1195 Sq. Feet | Rs. 4949 /- per sft | 61.14 Lakhs Onwards |
| 3 BHK | 1382 Sq. Feet | Rs. 5399 /- per sft | 87.11 Lakhs |
| 3 BHK | 1455 Sq. Feet | Rs. 5399 /- per sft | 91.42 Lakhs |
| 3 BHK | 1460 Sq. Feet | Rs.4949 /- per sft to Rs. 5399 /- per sft | 77.25 Lakhs to 83.82 Lakhs |
| 3 BHK | 1462 Sq. Feet | Rs.4949 /- per sft | 77.35 Lakhs Onwards |
| 3 BHK | 1550 Sq. Feet | Rs.4949 /- per sft | 81.70 Lakhs Onwards |
| 3 BHK | 1630 Sq. Feet | Rs. 4949 /- per sft to Rs 5399 /- per sft | 85.66 Lakhs to 93 Lakhs |
| 3 BHK | 1625 Sq. Feet | Rs 5399 /- per sft | 1 Crore |
| 3 BHK | 1720 Sq. Feet | Rs. 4949 /- per sft | 90.12 Lakhs |
Pride 115 Hill Town Amenities
Club House
Community Hall
Party Lawn
Tennis Court
Top Class Gymnasium
Squash Court
Yoga Area
Badminton Court
Infinity Pool
Outdoor sports facilities
Amphi Theatre
Lift
Children Play Area
Pride 115 Hill Town Specifications
Pride 115 Hill Town Driving Direction
Pride 115 Hill Town Contact